Autism Research
Below is a list of ongoing clinical studies that members of our community can participate in. By being part of these research studies, you are contributing to the autism community and are helping to uncover the causes of autism and develop potential treatments.
ABOARD's Autism Connection of PA does not endorse any of these studies. Our policy is to inform, and we trust that individuals will assimilate the information provided and make the best decision for their children and clients. We do not fund nor do we receive any financial contributions from these studies.
Feel free to contact us or the research teams directly to further discuss any studies listed below.
---
How to List Research Studies
If you are part of a research team and are interested in having your study listed on our web site, please download and fill out this form and email it along with the information regarding your study to: news@AutismOfPA.org
Our E-Blast contains a Research Studies section, which keeps families and professionals informed of current research projects/studies related to autism that are seeking participants. To list your research study, download our
E-Blast Research Listing Guidelines.
---

Welcome to the University of Pittsburgh, Graduate School of Public Health web site for the "Study of Environmental Risk Factors for Childhood Autism."
Autism Spectrum Disorders (ASDs) are a group of developmental disabilities that become evident early in a child's life and cause social, communication, and behavioral challenges. The Centers for Disease Control and Prevention (CDC) estimates that approximately 1 in 110 children born in the United States have been diagnosed with an ASD. The causes and contributing factors of ASDs are poorly understood, but genetic, environmental, and biological factors are thought to be involved. ASDs are an important public health concern.
The Research Study of Environmental Risk Factors for Childhood Autism is a multi-year study which began in 2010. It is being conducted in southwestern Pennsylvania (Allegheny, Armstrong, Beaver, Butler, Washington and Westmoreland Counties) by the University of Pittsburgh's Graduate School of Public Health. The aim of the study is to help identify environmental and other factors that may put children at risk for developing conditions within the ASDs.
This research study involves the parents of children (2-5 years old) who are diagnosed within the ASDs and the parents of children who have not been diagnosed within the ASDs. Approximately 750 parents will be asked to participate in this study over the next 3 years.
Families who take part in the research study will be interviewed by telephone. Our trained staff will ask the same questions of all families to determine if they have experienced similar environmental exposures during pregnancy and while their children were infants and toddlers. We will then attempt to determine if there have been substantial differences in environmental and other exposures in children with an autism spectrum disorder compared to children without ASDs. We hope that the results of this study will help lead to a better understanding of the role of environmental factors in ASDs.
This Study Is Funded by The Heinz Endowments
---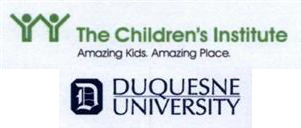 The Center for Autism at The Children's Institute of Pittsburgh along with Duquesne University are recruiting control subjects for a research study: "Quantification of Inorganic and Organic Compounds in the Red Blood Cells of Children with Autism and Controls with Correlation with Autism Severity." The study, to take place at The Children's Institute, will investigate the levels of heavy metals and chemicals in children's blood.
---

Are You Pregnant, or Have an Infant Under the Age of 12 Months?
The Infant Brain Imaging Study at the Center for Autism Research of The Children's Hospital of Philadelphia is looking for participants!
We are conducting research focusing on how the brain develops differently in infants with autism compared to typically developing children. The goal of the study is to identify early brain features that may be characteristic of autism. This information may help improve methods of early detection and intervention for infants who may be at risk for an autism spectrum disorder. Earlier treatment may lead to better outcomes for these young children.
Who Is Eligible to Participate?
Siblings of children with a diagnosis of autism who are under 12 months of age.
Siblings of typically developing children who are under 6 months of age.
Babies will come to The Children's Hospital of Philadelphia at 6, 12, and 24 months of age to receive developmental evaluations and magnetic resonance imaging (MRI) scans. Parents will receive comprehensive evaluation reports at no cost and will be paid for their family's time and travel.
To learn more about this study or other studies for children with autism or typically developing children, please contact:
Julie Mesaric, Autism Outreach Liaison
Center for Autism Research at The Children's Hospital of Philadelphia
Email: autism@email.chop.edu
Phone: 1-866-570-6524 (toll-free)
Website: www.research.chop.edu/car
---

Does your child have autism? Does he or she have difficulty socializing or talking with family and friends? If your child is 6 to 12 years of age, he or she may be eligible for ConnectMe, a clinical research trial of an investigational medication.
ConnectMe Provides (at no cost):
Study medication.
Comprehensive study-related evaluations.
Diagnosis and close follow-up with experienced physicians.
Now there's a chance to help your child reconnect to you and to the world.
To see if your child qualifies, or to learn more, call:
Sarah McAuliffe-Bellin, Program Coordinator
Merck Child Outpatient Clinic
412-235-5447
---

Our Main Goal:
We are studying toddlers and young children, to learn how children with autism develop in the first few years after diagnosis. We are looking for children not yet speaking in complete sentences, who are in one of these groups:
Children 1-3 years old with autism.
Minimally or Non-Verbal children 1-17 years old with diagnosed developmental delays other than autism .
Healthy children 1-2 years old without autism or developmental delays.
Benefits to You:
Screens and assessments of autism symptoms are provided at no cost.
How You Can Help:
Volunteer to participate with your child in this research study. Compensation is available for participants.
What the Study Involves:
Where: Infant & Toddler Development Center, University of Pittsburgh. Free parking is provided.
When: All children have screening and testing visits at the age they join the study. Children with autism have annual follow-up visits for further autism symptom assessments until age 4.
What: Children watch pictures and movies while we record how they look. Children have assessments of autism symptoms and general development. Parents may be asked to complete questionnaires about their child's behavior and development.
You and your child can help us learn about autism!
To join us in this important effort or if you have questions, please contact us:
1-866-647-3436
autismrecruiter@upmc.edu
---

The University of Pittsburgh Medical Center (UPMC) Announces:
Children with Hyperactivity and Autism Research Treatment Study (CHARTS)
Children that Are Eligible to Participate:
Have symptoms or a diagnosis of Autistic Disorder, Asperger's Disorder, and/or Pervasive Developmental Disorder (PDD).
Have symptoms of ADHD: such as over-activity, inattention, and impulsivity.
Are between 5 and 13 years of age.
Are not on medication or are on medications that are not working well.
Funded by the National Institutes of Mental Health
---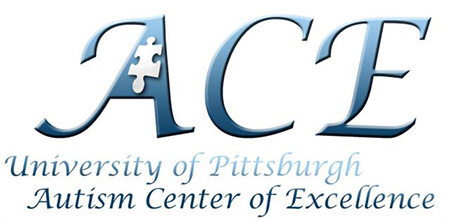 The NIH Autism Center for Excellence, funded in August of 2007, is studying how people with autism, ASD and Asperger's Syndrome think. The study hopes to learn how areas of the brain communicate with each other and how this alters the way people with autism see the world and process information.
We Are Now Accepting:
Verbal Individuals.
Between the Ages of 5-45.
IQ higher than 80.
High-Functioning Autism, Autism Spectrum Disorder, or Asperger's Syndrome.
---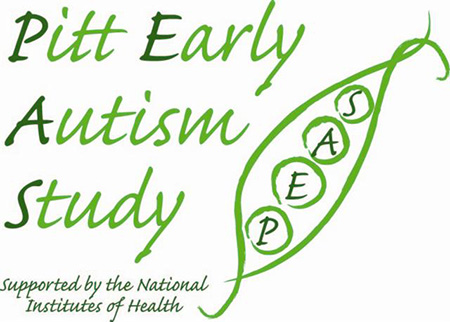 Our Goal:
Understand the earliest indicators of autism spectrum disorders (ASD).
What We Now Know:
Family videotapes of children later diagnosed with ASD suggest that diagnostic signs may emerge within the first year of life.
What We Will Do:
Study infants who have an older brother or sister already diagnosed with ASD.
Look for infant behaviors that predict a later ASD diagnosis.
Benefits:
Screens and assessments of autism symptoms between 18 and 48 months at no cost.
How You Can Help:
Participate with your infant in one or both of our projects. Compensation is available for participants.
---
Treatment of Sleep Disturbances in
Young Children with Autism
Children's Hospital of Pittsburgh
Do you have a child with an Autism Spectrum Disorder? Does s/he have sleep problems? Would you like to participate in our current research study?
We are looking for families in the greater Pittsburgh area to participate in our research study of parent training as a tool in treating sleep problems in young children with Autism.
This study is designed for parents of preschool age children (greater than 2 years old and less than 7 years old) with an autistic spectrum disorder who are also displaying significant sleep problems.
As part of the study, you and your child will be required to complete questionnaires, document sleep habits, and undergo sessions regarding sleep improvement.
To Be Eligible to Participate:
Your child must be between 2 and 6 years of age.
Your child must have a diagnosis of and autism spectrum disorder.
Your child must have significant sleep disturbance.
The possible benefits of participation in this study are the improvement of your child's sleep and bedtime behaviors.
If you would like more information about the study, please contact:
Kelley Sacco
Senior Project Coordinator
Autism Center
Child Development Unit
Children's Hospital of Pittsburgh
412-692-8404