Autism Support Home
ABOARD's Autism Connection of PA provides autism support across the state of Pennsylvania. We offer autism support to parents, including autism support groups, autism resources, and autism conferences and events. We also provide information on the signs and symptoms of autism, getting an autism diagnosis, and applying for medical assistance and health insurance. Finally, we help people with autism by providing information on autism treatments, links to autism research studies, and support groups for people on the spectrum.
Do you have a child newly diagnosed with an Autism Spectrum Disorder? Please contact us. We will help you receive the services you need.
Call Us! We Are Here to Help You!
Our helpful Family Service Coordinators are available to take your call from 10:00am to 3:00pm, Monday through Friday.
Please contact us to receive personalized support, autism information packets, and advice about education, advocacy, rights, and resources. You can also download our flyer as a quick reference to the autism services that we provide.
Take Our Surveys
As we continually work to improve our services and programs, we need your help. Please click HERE to answer the following short survey related to legal issues and services. Thank you!
Get to Know Our Helpful Staff
Each member of our staff is a parent of a child with autism or a related disorder. When you call us, you will be talking with someone who knows first hand what you are experiencing. You will be helped by someone who knows how to navigate the complex terrain of raising a child with special needs. We are your extended family. Call us whenever you need autism support.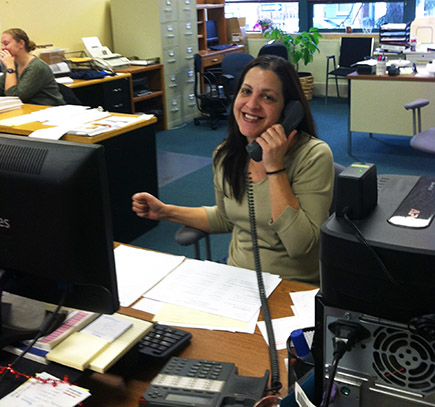 Marie is one of the most experienced members of our staff.
Call us to speak with Marie or another member of our helpful staff.
When you call also ask about our extensive Autism Lending Library.
1-800-827-9385