Support For Parents
Welcome to the tour of our web site!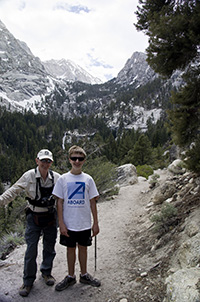 To begin the tour, we have provided a series of web pages that describe the many aspects of autism, starting with seeking an Autism Diagnosis, covering the Signs and Symptoms of Autism, the Characteristics of Autism, and the Treatment Goals for Autism, and ending with a Glossary of Terms.
If you are seeking help and understanding for raising a child with ASD, you can join one of our Support Groups for parents of children on the autism spectrum. The leaders of these support groups are often parents of autistic children themselves, and provide support for managing the daily stresses of raising a child with autism. Our list of Autism Support Groups in PA is organized by county, so you can quickly find a support group in your area.
For more information about autism and related disorders, you can visit our extensive autism Lending Library, consisting of over 800 books, DVDs, videos, and other media. You can request up to four items each month, and we ship for free to anywhere in Pennsylvania!
In our Autism Resources section, you can see our large list of organizations and businesses that support the autism community. You can also find useful information about getting Medical Assistance and Health Insurance Coverage for people with autism. These resources include our Autism Wraparound Directory, a county-by-county list of respite services in Pennsylvania available to children with autism, provided by parents and service professionals experienced with raising autistic children.
For children and teens in elementary through high school, we provide a series of Autism Self-Advocacy School Workbooks. These are downloadable PDF booklets that can be filled out by both parents and children to provide information to teachers about what supports the student with ASD needs. We also offer a listing of paid Autism Research Studies that research the possible causes of autism as well as effective treatments.
For ongoing autism information, you can Sign Up for our weekly E-Blast and our free quarterly Newsletter. Our emails and newsletters cover useful information from the autism community, including current research and news from our many support group leaders.
Our emails also cover current Community Events, Conferences, and our regular Autism Fundraisers. Please see our Calendar of Events to see which events you would like to attend.
You can also help us continue our good work by Donating to ABOARD's Autism Connection of PA, Contributing a Book to our library, Shopping at our store, or Volunteering.