Pay No Attention to the Web Developers Behind the Curtain!
The ABOARD web site was developed by Phil Garrow and Caitlin Freeman, two individuals on the autism spectrum, and co-owners of SEOPittsburgh.com,
a Search Engine Optimization and web site development company.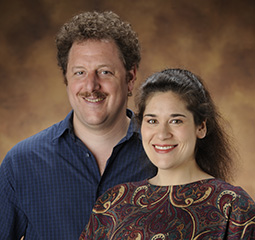 If you have found us here, you are very clever
Maybe too clever…
If you are so clever, we would like to ask you some Seldom Asked Questions.
Our SAQ (not an FAQ!)
What is the maximum air speed of an unladen swallow (a European swallow, not an African swallow)?
Who put the Bop in the Bop-She-Bop?
With its corollary:
Who put the Ram in the Rama-Lama-Ding-Dong?
And if you are so smart:
Why do fools fall in love?
Too hard for you?
Maybe you found this web page by magic. Maybe you are a genie who can grant wishes.
Here is our Existential Wish List
Peace in the Middle East.
The end to world hunger.
A balanced U.S. budget.
The cure for morning breath!
We know that genies generally can grant only three wishes (why is that?), but that fourth one is REALLY important!
Thanks for stopping by. We hope you enjoy the site.
Phil and Caitlin