Community Events
Many times each year, ABOARD's Autism Connection of PA holds community events. These events are organized especially for people on the autism spectrum, and frequently also invite families and support professionals. Watch for these events. They are a lot of fun to attend.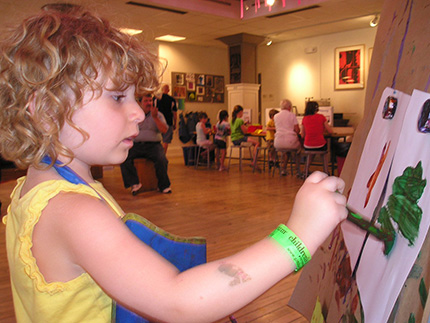 Autism Resources

Highmark Walk for a Healthy Community

Highmark Walk for a Healthy Community

Saturday, May 18th

Stage AE on the North Shore

REGISTER AS A WALKER OR DONATE HERE

Autism Friendly Performance of Disney's The Lion King

Saturday, September 21, 2013 at 2:00 p.m.

The Pittsburgh Cultural Trust is proud to partner with Disney Theatrical Productions for this very special performance of Disney's The Lion King. This presentation will be a sensory-friendly performance that allows families with members on the Autism spectrum to experience a regular Broadway production with several alterations that meet the needs of the audience. Pittsburgh will be the third city to offer this type of program, and The Pittsburgh Cultural Trust remains committed to making theater and the arts accessible to all audiences.

The ticket purchasing process is as follows:

a brief questionnaire will need to be completed
choose the ticket price you would like to order
you will then receive a phone call from The Benedum Center                                                     asking for seat selections, based on your family's needs

Three Rivers Rowing Event

June 8, 2013, 1:30 p.m. – 3:30 p.m.

From Enjoy a day learning about the Adaptive Paddle Program at Three Rivers Rowing Association — tour the facility, explore the equipment, try the practice tanks and sit in a dragon boat in the water.  Children ages 12 and older are encouraged to participate, along with their families and support staff.

Amusement Park Tickets

SINCE THERE ARE A LIMITED NUMBER OF TICKETS, PLEASE CALL

AUTISM CONNECTION OF PA'S OFFICE AT 412-449-0165 FOR ORDERS.  THANK YOU

IDLEWILD — $20.00 — tickets valid WEEKDAYS only, May 27th, June 7th-August 8th and September 2nd

SANDCASTLE — $15.00 — tickets valid any day

KENNYWOOD — $23.00 — tickets valid any day in May, June and September.  Valid WEEKDAYS in July and August.