Donate
How to Support Us and Our Mission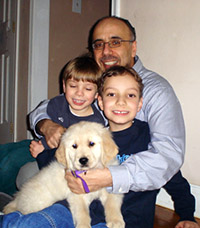 The mission of ABOARD's Autism Connection of PA is to help those with autism achieve their maximum social, educational, and vocational potential. Since 1996, we have helped tens of thousands of families across Pennsylvania overcome the challenges of autism.
Our principal objectives are to improve diagnostic care, provide educational services, and support people on the autism spectrum and their families.
The easiest way to support our organization is to make a secure online donation using PayPal, Mastercard, Visa, American Express, or Discover. By clicking on the "Donate" button below, you will be temporarily directed to our secure PayPal page where you will be given easy-to-follow payment instructions. If you have any questions, please give us a call at 412-781-4116, or toll free at 1-800-827-9385.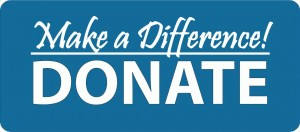 ABOARD's Autism Connection of PA is a non-profit 501(c)(3) registered charity and does not receive taxpayer support. Our mission fulfillment relies solely on revenue generated from fees for services and private contributions from organizations and individuals. We truly appreciate every dollar you can contribute.
The Commonwealth of Pennsylvania certifies that the Advisory Board On Autism and Related Disorders is registered as a charitable organization with the Department of State's Bureau of Charitable Organizations under the Solicitation of Funds for Charitable Purposes Acts, 10 P.S. Section 161.2 et seq., and is authorized to solicit charitable contributions under the conditions and limitations set forth under the Act. The certification does not imply endorsement by the Commonwealth. All rights reserved.
---
Sign up for

Facebook Causes

to Help ABOARD's Connection of PA
If you are a member of Facebook and a supporter of ABOARD's Autism Connection of PA, then please join our cause on Facebook Causes!
By joining the our cause and inviting your Facebook friends to join, as well, you are raising awareness about autism and all the services that we provide!
Steps:
Log onto Facebook. If you don't have a Facebook account, it is quick and easy to join Facebook.
Go to our Facebook Cause: http://apps.facebook.com/causes/228832/49465600?m=16ba113e
Click the green button that says Join Cause to join our Facebook Cause.
Click the green button that says Give to either Give a Minute of your time, or to Give Money to our cause.
Click the green button that says Tell Friends to tell your Facebook friends about our cause!
---
Promote Autism Awareness with Ribbons for
Your Organization, Club, or Business
Purchase a $1 ribbon to promote Autism Awareness!
Ask your friends to contribute $1 towards Autism Awareness.
Contact us to purchase Autism Awareness ribbons.
Don't Forget that April is Autism Awareness Month!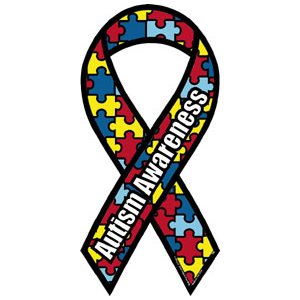 Print and post your Autism Awareness Supporter Card to show that you have contributed to ABOARD's Autism Connection of PA:
Autism Awareness Supporter Card
Print and post your Autism Awareness Flyer to encourage others to contribute to ABOARD's Autism Connection of PA:
---

Every GoodSearch supports Our Cause!
Help us raise money just by searching the web and shopping online!
To raise money for our organization by searching and shopping, go to GoodSearch or GoodShop. In the field that says "enter your charity here," type ABOARD, and click the "Verify" button.
Select "Advisory Board on Autism and Related Disorders – ABOARD (Pittsburgh, PA)" from the list.
Now every search you make on GoodSearch and GoodShop will contribute money to ABOARD's Autism Connection of PA!
---
There are many other ways to support us!