A Novel Approach for Helping People with Autism Spectrum Disorder (ASD) and their Caregivers
Presented by Caitlin Freeman

Saturday, September 15, 2012
8:30 a.m. – 12:30 p.m.
Location:
ABOARD's Autism Connection of PA
35 Wilson St. Suite 100
Pittsburgh, PA 15223
Many children and adults with ASD have sensory processing challenges. These individuals often have difficulty taking in information from their senses of touch, movement, balance, hearing, and vision and integrating this information into a meaningful whole. This presentation will explain these sensory issues from the perspective of an adult with ASD and Sensory Processing Disorder (SPD). Participants will learn simple, effective techniques for helping individuals with ASD and SPD achieve sensory integration. Parents, teachers, and therapists who work with individuals with ASD and SPD will benefit from these practical strategies. Individuals with ASD and SPD will also benefit, and are encouraged to attend.
Learning objectives
Describe how to identify and distinguish the 3 subtypes of SPD.
Describe practical strategies for treating SPD.
Describe practical strategies for treating chronic pain.
Understand that the brain's misinterpretation of sensory data is responsible for both SPD and chronic pain.
Continuing Education Credits
AOTA OCCUPATIONAL THERAPY
The Advisory Board on Autism and Related Disorders (ABOARD) is an Approved Provider of the American Occupational Therapy Association (AOTA.)  A maximum of 0.3 credits (3 contact hours) will be awarded upon successful completion of the seminar. The assignment of AOTA CEUs does not imply endorsement of specific course content, products, or clinical procedures by AOTA.
PA EDUCATORS ACT 48
The Allegheny Intermediate Unit is recognized by the PA Department of Education to offer continuing education credits ACT 48 under guidelines. A maximum of 3 hours of PA EDUCATORS ACT 48 credits will be awarded for the completion of the seminar.  A certificate of attendance is provided as well.
SOCIAL WORKERS
For social workers, 3 credit hours of continuing education are provided for the completion of the seminar through co-sponsorship of the University of Pittsburgh School of Social Work, a Pennsylvania-approved sponsor of social work continuing education.
Join ABOARD's Autism Connection and Three Rivers Rowing Association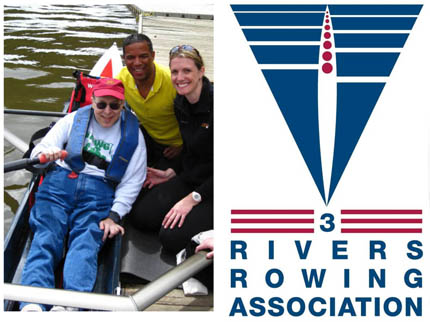 Sunday, June 3rd
2:00  – 4:00 p.m.
Three Rivers Rowing Association
90 River Front Drive
(For GPS  use 40 River Front Drive)
Millvale, PA 15209
This will be hands on and you will have a chance to visit each station:
Indoor Tanks (rowing & paddling)
Indoor Rowers (rowing & paddling)
Tour of the facility with Q&A time
Dragon Boat Experience on the Water!
Come out and enjoy a day learning about the amazing Adaptive Paddle Program at 3 Rivers Rowing Association. the facility, explore the equipment, try the practice tanks, and sit in a dragon boat in the water.
Event is geared toward people 12 years and older. All functioning levels are welcome along with family members, siblings and   support staff.
Individuals can moveat their own pace. 3 Rivers Rowing has a very knowledgeable staff with many experienced volunteers providing 1:1 assistance during regular     programming if required.
This event is free but you must register!
Click HERE to register!
Click HERE for a brochure and more information on Adaptive Rowing and Paddling.
If you can not make our private open house. Below are some of the dates/events coming up regarding the summer adaptive program.
Tank Rowing Practices
May 22, 24, 29, 31 6:30-8pm at Millvale
Attending one of these sessions is a good introduction to the program if you are interested in getting involved with rowing. This allows you to get to know the volunteers before getting on the water, get familiar with the rowing motion, and help us figure out what adaptations are required for you.
Programs Start Date: June 2, 2012
Rowing Tues/Thurs 6-8pm & Sun 9-11am
Paddling Sat 11am-1pm
Athletes have the option to attend 1-2 of any of the rowing sessions per week and/or paddle on Saturdays. For rowing, we no longer have a dedicated "competitive," "visual impairment," or "mobility impairment" practice. Instead, athletes have the option to attend 1-2 of any of the rowing sessions per week. We are trying to spread out athletes with similar disabilities more so that the dedicated equipment for mobility impaired athletes and the guides for VI athletes can work with multiple athletes during the week.
The cost breakdown is below:
*The cost to row or paddle 1x/wk is $80 if not planning to race, or $90 for racing athletes (1 Day/wk)
*The cost to row twice a week OR row once and paddle once a week is $135 (2 Days/wk)
*The cost to row twice a week AND paddle once a week is $180 (3 Days/wk)
Mark your calendars for the End of Year Banquet on September 1, 2012 from 6-8pm at the Washington's Landing boathouse.
Water Safety Day: June 10, 2012 11:30-1:30pm @ Sarah Heinz House (1 Heinz House Pgh PA 15212)
During this time, athletes will get a chance to demonstrate their comfort level with the water. This is an important safety aspect of the program.
For liability reasons, TRRA has a swim test (swimming 50yds, tread/float in deep end for 5 minutes, secure PFD while in the water) which athletes involved in all TRRA programs are required to submit before going on the water. If athletes pass the TRRA swim requirements, they do not have to wear life jackets while rowing. For adaptive athletes who have the mobility and strength to attempt the swim test, it is recommended as not wearing a life jacket while rowing allows for more range of motion.
All paddlers and rowers not completing the TRRA swim test for any reason must demonstrate the ability to do a wet exit while wearing a life jacket. A wet exit is when the athlete falls out of a boat into water, while wearing a life jacket, and is able to right themselves so their head/mouth is out of the water. This allows the adaptive program to be available for athletes not able to complete the swim requirements while ensuring their safety should their boat capsize.
Athletes only are required to demonstrate these safety skills once.
Races
Both rowing & paddling have one "home" race and one "away" race this year. This is the first year we will be traveling with paddling!
July 4th – Pittsburgh PA (paddling)
August 18th – Bayada Regatta – Philadelphia PA (rowing)
September 15th – Cleveland OH (paddling)
October 6th – Head of the Ohio – Pittsburgh PA (rowing)
Register for 2012
To register for rowing/paddling you can go online using this link or contact me directly by phone or email (joynix@threeriversrowing.org or 412-231-8772).
http://www.threeriversrowing.org/r-adaptiverowing.html
Contact
Joy Nix
Director of Outreach
Three Rivers Rowing Association
300 Waterfront Dr
Pittsburgh, PA 15222
412-298-2315 (mobile)
412-231-8772 (office)
joynix@threeriversrowing.org
www.threeriversrowing.org
www.thefirstrow.org
ABOARD's Autism Connection
Apple Open House
Early Hours Get Together
Saturday, July 14th
8 am til 10 am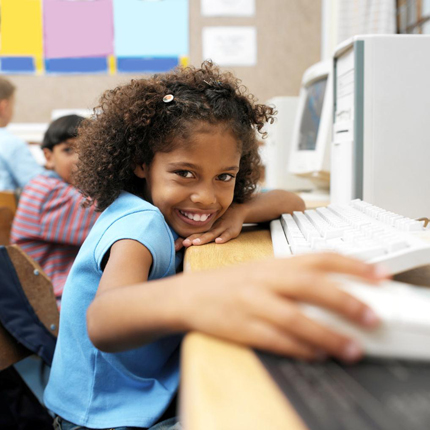 Apple Store
South Hills Village
Bethel  Park, PA 15241
Join local families and professionals using or curious about using apps for communication and positive behavior supports at an informal and highly interactive get together. you favorite apps and let your kids show off their skills to encourage others to "give it a try."
Many families say "My kid could never do that." Then they are pleasantly surprised. see why!
Event is Free! Space is limited please RSVP to reserve your spot!
Click HERE to register!
Click HERE for Brochure!
March 25th & April 1st
9:00 a.m. – 11:00 a.m.

ABOARD's Autism Connection of PA has teamed up with two local malls to provide "Autism Family Photo Time with The Easter Bunny" The Mall will be closed to the public so that our children with autism may have the opportunity to meet the Easter Bunny in a less stimulating environment.
March 25th 2012
9:00 AM to 11:00 AM
Westmoreland Mall
Greensburg, PA 15601
Photos by Cherry Hill
April 1st 2012
9:00 AM to 11:00 PM
Ross Park Mall
Pittsburgh, PA 15237
Photos by Noerr
You must RSVP for this event and select a time slot!
Click HERE to Register
Click HERE to Print Flyer